Megaphone Project amplifies the voices of under-served communities and those who advocate for them in order to increase political access, inspire action, and create social change. We accomplish this through message development, media production, and targeted media distribution.
Over the years we have produced 38 videos and our messages and media productions have supported campaigns, spearheaded by our nonprofit clients, which have led to reforms in the criminal justice system, education, public housing, predatory lending, real estate development, public transit, day labor and other important social issues.
media & press
Click on the links below to view the stories.
The Afro's "Film documents drumming program" (Zebra Kids)
The Baltimore Sun's "'Courtroom' video is lesson in avoiding foreclosure" (Judge Smartt)
The Examiner's "City pairs with BHPC to reduce foreclosures" (Judge Smartt)
testimony
"We wanted to reach recently arrived Hispanic women to inform them about the need for prenatal care, their right to an interpreter, and about how the Maryland Children's Health Insurance Program functions: pretty dry stuff. Megaphone Project brainstormed with us about how best to reach our audience. So was born La Senora de la Cruz, a Spanish language telenovela that entertains and gets across all the information we wanted to include. Megaphone worked with us every step of the way, combining technical expertise with our message to produce a great video."
- Pamela Brown, Hispanic Liaison; Baltimore HealthCare Access
"The PJC highly recommends that any advocacy organization consider film as one of their strategies and uses Megaphone Project to produce their work. We used Megaphone to produce Infected, a powerful documentary to shed light on the dismal conditons and limited health care suffered by prisoners at the Baltimore City Detention Center. Screening Infected to policymakers led to several victories, including a General Assembly vote to not renew the State's contract with Prison Health Services, the flat-fee medical services provider to the Detention Center."
- John Nethercut, Executive Director; Public Justice Center
"The Megaphone Project was able to digest a great deal of information about Maryland Volunteer Lawyers Service (MVLS) and synthesize it into an exremely effective video about our clients. This video was very useful for our anniversary benefit event."
- Winnie Borden, Executive Director; Maryland Volunteer Lawyers Service
impact of our productions
To learn more about these productions and more, and watch the videos where available, please visit the Our Films page.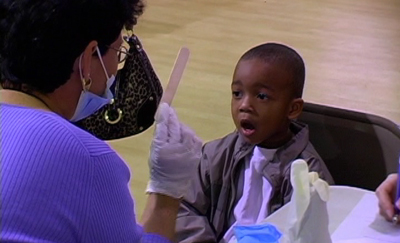 The Silent Epidemic: Dental Disease Among Maryland's Uninsured Children
Produced by the Public Justice Center, this video educated legislators on the need to improve access to dental care for children on Medicaid. As a result of the PJC's campaign, the Maryland General Assembly preserved new budget funding for Medicaid to improve dental care for low-income children.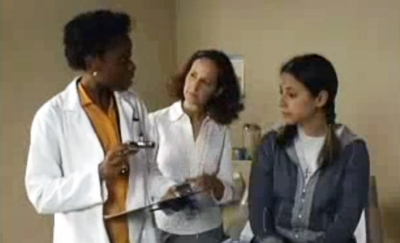 Senora de la Cruz
Produced for Baltimore HealthCare Access, the film was effective at communicating vital information about health care with newly arrived Central and South American immigrant women who are pregnant or have children.
It also caught the attention of the press. The Baltimore Sun published a story on the video the public radio news program "The World," produced by the BBC and Public Radio International, broadcast a feature. This exposure led to distribution of the video to health departments and care providers around the nation.
Infected: The Baltimore City Detention Center's Hidden Health Crisis
The Public Justice Center used this film in its campaign to improve health conditions inside Baltimore's jail. As a result, lawmakers ousted the facility's health care provider, overhauled the entire inmate health system, and increased its budget. Infected premiered at the Creative Alliance, was screened at the Maryland Film Festival, and was featured in City Paper and on The Marc Steiner Show.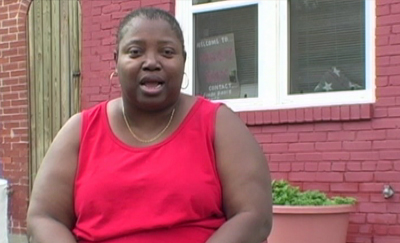 Sharp-Leadenhall: A Promise to Keep
By the end of this film, the neighborhood's community association gains ownership and control of 14 units of public housing. Produced in collaboration with Sharp-Leadenhall Planning Committee, the film was screened at the Maryland Film Festival.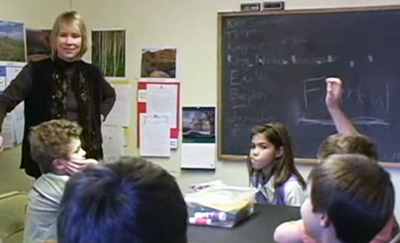 Heart of the Matter
Produced for the ACLU of Maryland and Equality Maryland, this film, which allows same-sex couples to tell their personal stories behind the headlines of this hot-button issue, received the prestigious Impact! Award for Excellence in Communications from the National ACLU.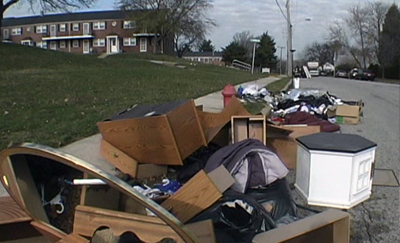 Cleaning Up Maryland's Eviction Mess
Produced for the Public Justice Center, the film supported PJC's campaign to reform eviction practices. As a result, the Baltimore City Council passed bills that stopped the practice of dumping tenants' belongings in the street following an eviction, and for the first time, required that tenant be notified of their eviction date. These bills have saved taxpayers over $1 million per year in clean up costs, reduced neighborhood blight, and have reduced the number of evictions by 34 percent.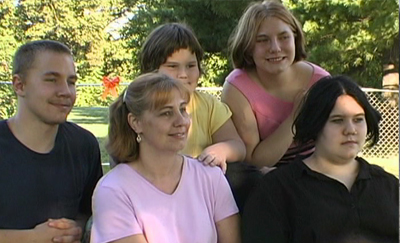 Faces of Maryland's Uninsured
The coalition showed this video, which tells the stories of three uninsured working families, to legislators during the special session. As a result of this campaign in conjunction with the Maryland Citizens' Health Initiative, new legislation was passed that improves access to health care for Maryland's working poor.