want a video of your own?
If you're interested in working with Megaphone Project to create a video of your own for your campaign or cause, please contact us through email: info@megaphoneproject.org or phone: (410) 625-1395.
how it works
Megaphone Project's mission is to produce media for social change. Our productions help our partners generate support for issues, change legislation, increase funding, and reform systems. As media strategists and producers, we know how to create media that gets results. We do this by collaborating with our partners from conceptualization to distribution.
1: PLANNING
Our first step is to understand your needs and objectives. Ask yourself these questions:
* Why do you want to produce a video? What is the purpose of the video?
* Who is the primary target audience? What do you know about them? What do you need to find out? What do they know about you?What do you want the audience to do as a result of watching your video?
* What are the key messages that would be most likely to influence your target market?
* How will the video be distributed? Where does it need to appear to reach the target audience? Will there be a premiere? If so, discuss logistics (location, audience, invitations, media, etc.)
* How will the video be funded? What is estimated range for budget?
* What is deadline for delivery?
* How will the answers to the above questions influence length, style, production quality, format, etc.?
2: PRE-PRODUCTION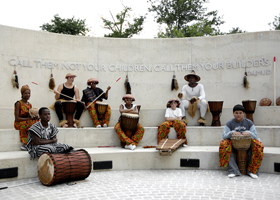 * Finalize creative strategy (in collaboration with crew, i.e., director and/or editor)
* Identify people who will be interviewed or otherwise involved in the production.
* Coordinate logistics (i.e. schedule interviews; identify locations, recruit spokespersons, etc.)
* Draft script (with both audio and visuals, if possible) (allow two weeks for first draft)
* Draft any text slides required
* Confirm production schedule with crew, interviewees, locations, etc.
3: PRODUCTION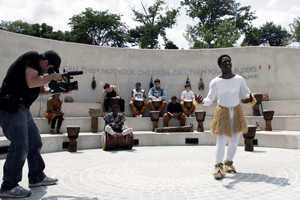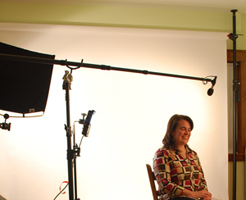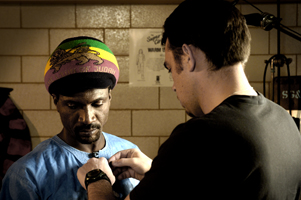 * Filming on location
* If applicable, final voiceover script approved and voiceover talent recorded
4: POST PRODUCTION
* Edit video and submit rough cut for approval (allow two weeks for rough edit)
* Client to provide any text for credit (funders, "for more info, contact info, etc)
* Create any graphics needed for video (opening title, text slides, motion graphics, etc)
* Create graphics for DVD label and packaging
* Compose or select music for sound track
* Submit second cut video to client for approval (1-2 weeks for graphics, music, and more edits)
* Make final edits
* Create artwork for DVD imprint and case
* Produce master copy of DVD and deliver to client upon receipt of final payment
* Format DVD in electronic versions to upload on youtube, Vimeo, and other appropriate sites
* Deliver number of duplicate DVDs requested to (billed separately) (Allow 5 days for production)
4: DISTRIBUTION
* Confirm final details for premiere and celebrate!
* Implement distribution plan.
* Monitor results for post-distribution evaluation.